Søndag 10. september ble det for femte gang arrangert Vintage-turnering på Escape. Turneringen tillot 15 proxy-er.
I forkant av turneringen annonserte Wizards nok en gang endringer i restricted-listen til Vintage. Denne gangen ble Monastery Mentor og Thorn of Amethyst begrenset til én kopi hver (restricted), mens Yawgmoth's Bargain ble tatt av restricted-listen. Hele artikkelen med begrunnelser kan leses her.
Siden turneringen i juli har Monastery Mentor- og Mishra's Workshop-strategier fortsatt dominert metagamet. Med nøkkelkort restricted fra begge disse strategiene forventet vi en økning i antall Paradoxical Outcome-decker. Det var også ventet flere Null Rod-decker, for å kjempe mot Paradoxical Outcome-strategiene.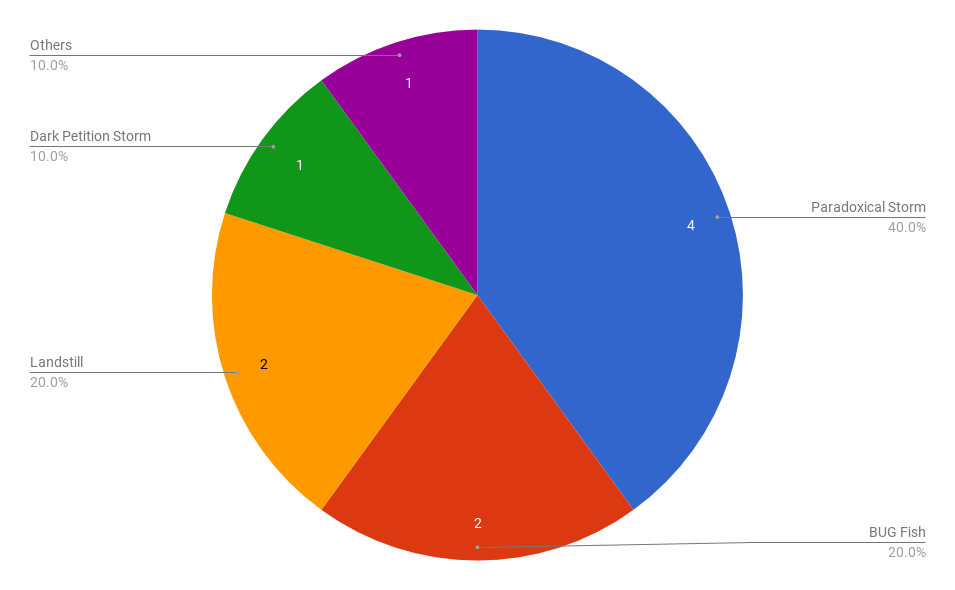 Resultat etter fem Swiss-runder
Etter fem runder swiss var det fire spillere på ti eller flere match-poeng, og det var dermed en «clean cut» til topp fire.
Thomas Madland (12p, 57 % OMW)
Geir Magne Flyum (12p, 52 % OMW)
Torgeir Lebesbye (10p, 60 % OMW)
Sveinung Bjørnerud (10p, 52 % OMW)
Sluttspill

Tre ulike arketyper ble representert i topp fire. Thomas Madland stilte med en Bazaar of Baghdad-strategi som ikke var den normale Dredge-strategien. I stedet fokuserte decken på å spille billige dyr av Bazaar of Baghdad, i form av Basking Rootwalla og Hollow One. Sveinung Bjørnerud på sin side spilte en mer rettferdig deck i BUG Fish, som forsøker å vinne gjennom å akkumulere flere små fordeler i løpet av spillet.
I den andre semifinalen møttes Geir Magne Flyum og Torgeir Lebesbye, som for anledningen spilte samme deck. Begge spillerne hadde flere måter å vinne på, gjennom Tendrils of Agony, Time Vault pluss Voltaic Key, eller Tinker for Blightsteel Colossus.
Finalen skulle nok en gang spilles mellom Sveinung Bjørnerud og Geir Magne Flyum. I siste game ble Manglehorn og Leovold, Emissary of Trest for mye å kjempe gjennom for Paradoxical Outcome-decken. Vi gratulerer dermed Sveinung Bjørnerud med seieren.
Neste Vintage-turnering vil avholdes søndag 19. november. Vi håper å se alle der.
Decklister
«Hollowvine» (Thomas Madland)
Paradoxical Storm (Geir Magne Flyum)
Paradoxical Storm (Torgeir Lebesbye)
BUG Fish (Sveinung Bjørnerud)
Paradoxical Storm (Thorbjørn Lunke)
Paradoxical Storm (Espen Nordahl)
Standstill (Martin Hardselius)
Dark Petition Storm (Ada Weinert Ravn)
Standstill (Victor Risopatron)
BUG Fish (Øyvind Skattum Vesteng)