Missed Trigger: Invitational ble for tredje gang arrangert på Escape 14. juni. Her er metagamet og samtlige decklister.

Turneringsstruktur og format
Missed Trigger: Open Series har fram til tredje sesong vært splittet mellom ulike formater. Denne sesongen bestemte vi oss for å kun spille Modern som har vært det mest populære formatet så langt, og det falt seg derfor naturlig at Invitational også var en ren Modern-turnering. Nytt denne gangen var turneringsstrukturen kompass dobbeleliminasjon som er nøye beskrevet i en egen artikkel. Denne strukturen minner mye om Swiss, men inkluderte eliminasjon fra turneringen etter to tap, ingen mulighet for uavgjort og belønning til spilleren på 4-0 i form av direkte kvalifisering til finalen.
Videodekning
Metagame
Grixis Death's Shadow er av mange ansett som det beste decket i Modern og ble spilt av to spillere. Det samme gjaldt Abzan Company. Ellers var metagamet fargerikt (og i enkelte tilfeller fargeløst) og mangfoldig.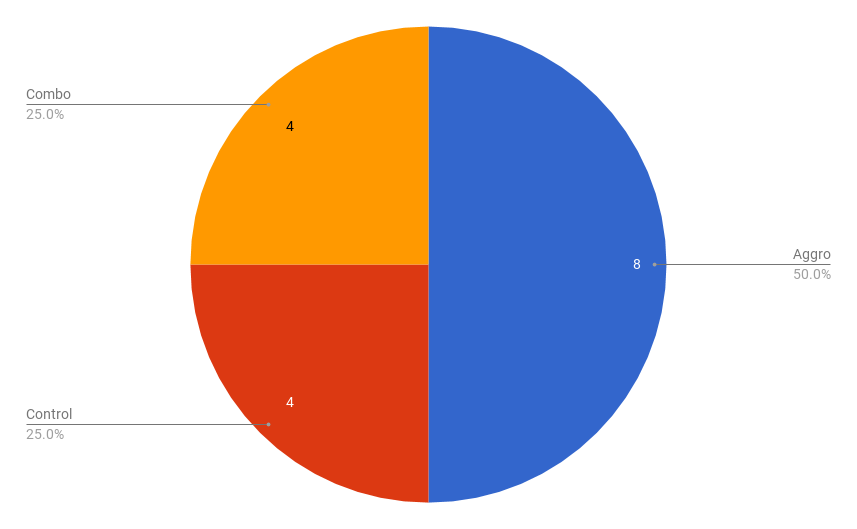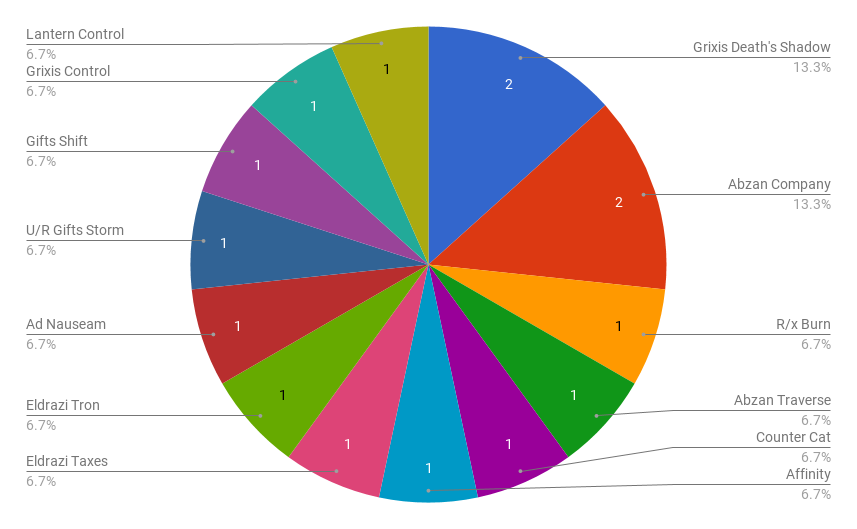 Resultater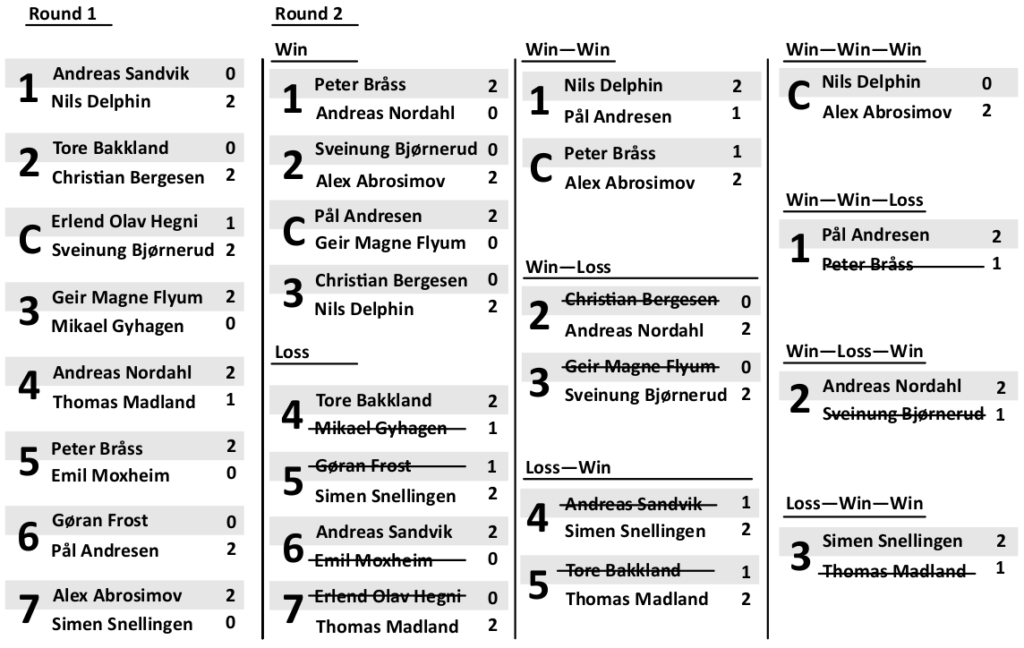 Etter fire runder var Alexander Abrosimov ubeseiret og dermed direkte kvalifisert til finalen. De fire spillerne på 3-1 som måtte spille om den siste finaleplassen var Nils Delphin, Simen Snellingen, Pål Andresen og Andreas Nordahl. Nils beseiret robotene i Affinity-decket til Simen, mens Andreas stormet seg gjennom og forbi kattene til Pål. I semifinalen mellom Nils og Andreas var det hele syv kopier av Gifts Ungiven fordelt mellom de to kortstokkene. Det burde glede mange som mener at blått sliter som farge i Modern-formatet.
Alexander Abrosimov sier selv at han sjelden har tid til å spille Magic, men han har så langt kvalifisert seg til samtlig Missed Trigger: Invitationals. I første sesong tapte han finalen mot Andreas Nordahl, og vi fikk reprise i årets Invitational. Andreas er, og forblir, et velkjent og respektert navn i norsk Magic. Han opprettholdt sitt gode navn og rykte også denne søndagen på Escape. Etter en kort svingom innom en hvit Death & Taxes-variant tidligere i år var han igjen å se med Islands i spill, denne gangen i U/R Gifts Storm. Vi gratulerer Andreas med nok en Invitational-seier.
Vi takker for i år og håper å komme tilbake med flere turneringer på Escape til høsten. Send oss gjerne tilbakemeldinger om Invitational og Open-serien generelt. Vi håper at neste runde kan bli enda bedre.
God sommer fra Missed Trigger!
Decklister
Andreas Nordahl - U/R Gifts Storm (1. plass)
Alexander Abrosimov - Eldrazi Taxes (2. plass)
Nils Delphin - Gifts Shift (3. plass)
Pål Andresen - Counter Cat (3-2)
Simen Snellingen - Affinity (3-2)
Sveinung Bjørnerud - Grixis Control (2-2)
Peter Bråss - Eldrazi Tron (2-2)
Thomas Madland - Grixis Death's Shadow (2-2)
Tore Bakkland - Ad Nauseam (1-2)
Christian Bergesen - Lantern Control (1-2)
Geir Magne Flyum - Grixis Death's Shadow (1-2)
Andreas Sandvik - Abzan Company (1-2)
Gøran Frost - Abzan Traverse (0-2)
Mikael Gyhagen - Naya Burn (0-2)
Erlend Hengi - Abzan Company (0-2)
Emil Moxheim - R/G Tron (0-2)