Søndag 28. januar ble det for sjuende gang arrangert Vintage-turnering på Escape. Turneringen tillot 15 proxy-er.
Åtte spillere møtte opp for å spille Vintage denne helgen. Det var fortsatt en sterk representasjon av Paradoxical Outcome-decker med tre kopier, etterfulgt av Leovold, Emissary of Trest-decker med to kopier. De siste decken denne helgen var én kopi hver av strategier bygget rundt Mishra's Workshop, Oath of Druids og Academy Rector.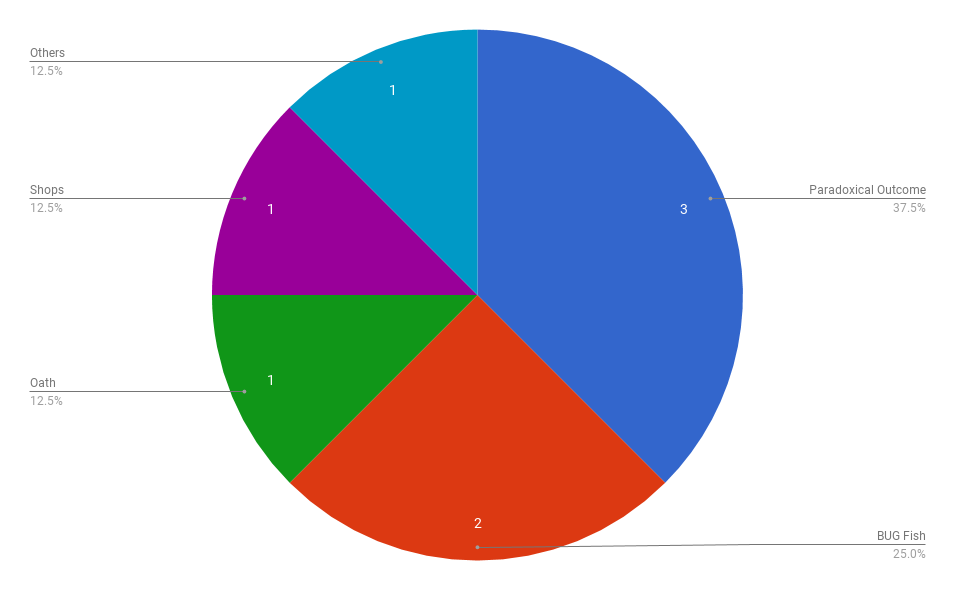 Resultat etter fire Swiss-runder
Etter fire runder swiss var det fem spillere på seks eller flere match-poeng, og opponent match wins (OMW) avgjorde derfor hvem som avanserte til topp fire.
Jon Magnus Christensen (10p)
Andreas Sandvik (7p)
Gøran Frost (7p)
Thomas Madland (6p, 56 % OMW)
Geir Magne Flyum (6p, 44 % OMW)
Sluttspill

Topp fire bestod av begge Leovold-deckene, én Paradoxical Outcome-deck samt Flash Rector-decken. Vi gratulerer Gøran Frost og hans Team Leovold-deck med seieren.
Neste Vintage-turnering avholdes søndag 29. april. Vi håper å se mange der.
Decklister
Team Leovold (Gøran Frost)
Flash Rector (Thomas Madland)
BUG Fish (Jon Magnus Christensen)
Paradoxical Outcome (Andreas Sandvik)
Ravager Shops (Geir Magne Flyum)
Paradoxical Storm (Thorbjørn Lunke)
Paradoxical Outcome (Torgeir Lebesbye)
Inferno Oath (Martin Hardselius)