Eldrazi-vinter og påskeferie stoppet ikke Open-grinderne fra å innta Escape for årets tredje Open. 37 spillere møtte opp søndag 20. mars. Her er metagamet.

Metagame
Som ved tidligere Opens, er metaen her på Østlandet relativt åpent. De færreste hadde investert i en Eldrazi-kortstokk som ville bli bannlyst i løpet av kort tid. Vi ser her både etablerte kortstokker som Affinty, BGx og Burn, men også en stor andel hjemmebrygg og kortstokker kun spilt av én spiller.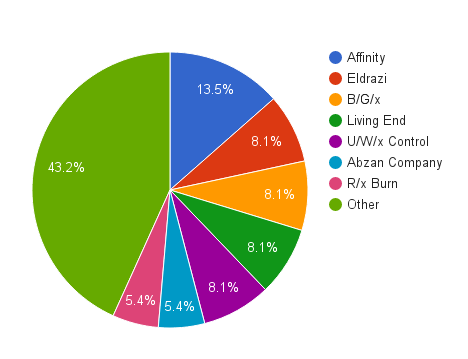 Resultater etter seks runder
Det var sju spillere på 12 poeng, men kun plass til tre av dem i topp åtte.
Jon Magnus Christensen (14p)
Torgeir Lebesbye (14p)
Sveinung Bjørnerud (14p)
Gøran Frost (13p)
Tore Bakkland (13p)
Mikkel Aamold (12p)
Lars-Petter Radich (12p)
Michael Norderhaug Getz (12p)
Topp åtte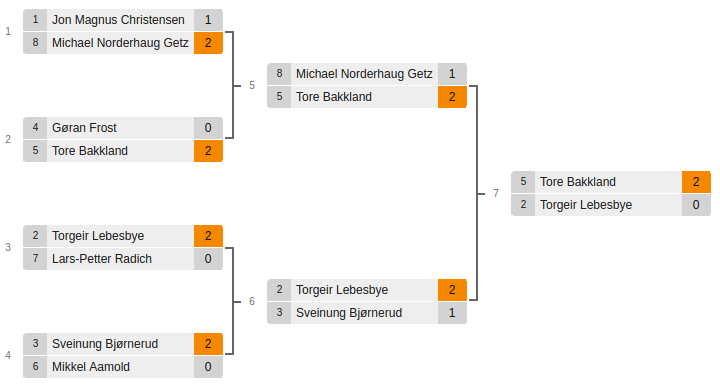 Til slutt var det altså Missed Triggers egen Torgeir Lebesbye, for anledningen bevæpnet med Eldrazi, som møtte Tore Bakkland i finalen. Tore spilte en relativt klassisk Jund-liste med to Kalitas, Traitor of Ghet som den største nyvinningen etter Oath of the Gatewatch. Finalen ble en relativt kort affære der Tores discard og removal straffet mulligans fra Torgeir. Vi gratulerer Tore med seieren og ønsker velkommen til Invitational på Arcon i juni.
Topp åtte-decklister
Blue Moon (Jon Magnus Christensen)
Bant Eldrazi (Torgeir Lebesbye)
U/W Control (Sveinung Bjørnerud)
Grixis Control (Gøran Frost)
Jund (Tore Bakkland)
Affinity (Mikkel Aamold)
Living End (Lars-Petter Radich)
Abzan Company (Michael Norderhaug Getz)